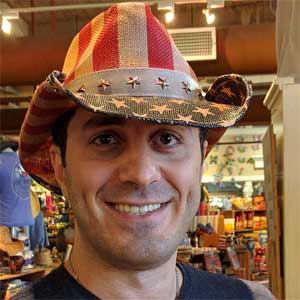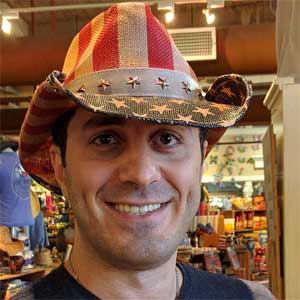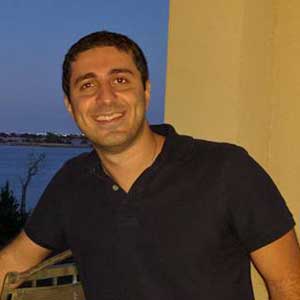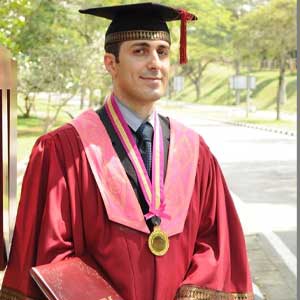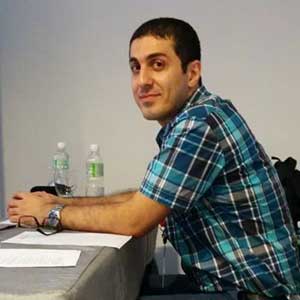 $89/hour

No subscriptions or upfront payments

Only pay for the time you need

Find the right fit, or your first hour is free
Schedule Now
Response time: 25 minutes
Amir Sadeghian
Professional Software Engineer and tutor with 14+ years of experience

1,597 hours tutoring

Downtown Dallas, TX 75201
I have a master's degree in computer science (Information Security) from Universiti Teknologi Malaysia. Currently, I'm working as a full stack web developer in Dallas, TX. A Full stack web developer is responsible for template cutup, front-end development, back-end development, database schema design, and deployment.
My associate and bachelor degrees also were in computer science (Software engineering). I can teach you from basic topics of computer science to more advanced topics like designing databases & programming. My main focus is web development. However, in the past I used to develop windows & Android applications as well.
I have more than 14 years experience in web development & private tutoring of web design and programming languages and technologies such as PHP, MySql, Jquery, Javascript, CSS, HTML, Bootstrap, Symfony framework, WordPress template and plugin development, Woocommerce, Shopify, and SEO.
Feel free to contact me and we can plan out a session.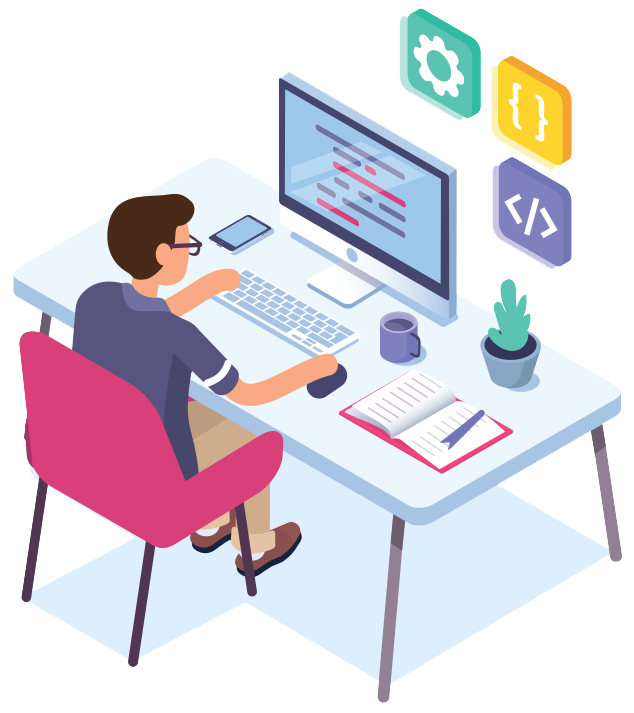 Education
Masters of Computer Science from UTM (Universiti Teknologi Malaysia)
---
Policies

Hourly Rate: $89

Payment: You will receive a PayPal invoice after the session and you can pay securely using Paypal. No payment in advance. No payment is required if you are not happy with the session.

Lesson cancellation: 3 hours notice required
---
Schedule
| | |
| --- | --- |
| Sunday | 7:00 am – Midnight |
| Monday | 5:00 pm – Midnight |
| Tuesday | 5:00 pm – Midnight |
| Wedensday | 5:00 pm – Midnight |
| Thursday | 5:00 pm – Midnight |
| Friday | 5:00 pm – Midnight |
| Saturday | 7:00 am – Midnight |
---
Reviews
So helpful!
"He is so patient and so knowledgeable about PHP and computer languages in general. He was very helpful and explains things step by step. I will use his services again."





Great Teacher!!
"Amir helped me a ton and broke down topics in way I could easily understand them! I would recommend Amir to anyone!"





Very knowledgeable
"Learn a lot im a small amount of time , learn newcways to improve css, work better with handlebars and over JavaScript . Looking foward for more future products"





Great Job
"Very knowledgeable and has a great way explaining things . I had a php with sql problem . Amir was able to help me understand step by step processes . He doesn't rush the meeting but also doesn't drag it out and will give quick informative methods . This was my second meeting with Amir and didn't disappointtd Thanks again Amir !"





AMAZING TUTOR!
"Amir is just amazing! ABSOLUTELY everything you'd ever want in a tutor! I didn't think we would be able to get rolling so quickly but he was able to have me rolling on a project for work that I have been struggling on within no time! He's interested in helping and really easy to get along wittd. I liked him and his style so much I plan on booking him a couple times a week to really bring me to the next level! Don't hesitate to book with him if I don't monopolize his time!"





Amazing help!!
"In a single hour he taught me how to do my entire project! I went from understanding nothing to understanding everything! I go to design school so the way I'm doing coding is different and he didn't mind at all! He taught me animation and Thank you so much!"





He is the very best and helpful.
"I am so glad to work with him as being I got plenty of guidance in the areas I struggled with my final project for a mustach.js framework. I came here just without any idea on how to begin my project within a short time and now I feel like I know where to start and how to structure my coding and organize code in a folder. He really helps me both understand my thinking behind my work. As I was saying doing so made it much easier to be completed the assignments. This is exactly what I wanted. Very helpful. And I would highly recommend to everyontd. Thanks very much, Sultana P."





Very helpful and knowledgeable!
"Amir helped me accomplish a part of a project I was struggling with. He taught me a more effective way of doing data validations in PHP, and some other PHP stuff. I enjoyed his patience, and how he made check-ins and was open for questions. Thanks to what he taught me, I was able to complete the rest on my own and turn in on time!"





Knowledgeable and Flexible
"Amir was able to set up a session with me same day. He has a significant understanding of all languages require for full stack web development. He was able to fix several issues that would have plagued me much longer than the hour session. I highly recommend him to anyone looking for a knowledgeable and friendly tutor."





Great
"Excellent, thank you again. We had a short lesson, but he answered a question I had for days succinctly. Experienced and knowledgeable."





Great tutor
"Amir is very clear in his explanations and knowledgeable in the subject. He went right down to the issues and walked me through the problem from a practical side. I greatly recommend him."





Amazing Amir
"Thank you, Amir, because you are the best. He knows how to do it all and helped me get an A on my assignments!"





knowledgeable and a good tutor
"Not only Amir is an experienced software engineer, he is very clear and detailed with his way of explaining things. I lately started to do programming at work. My understanding for programming and its whole world is shallow, but my work requires me to catch up quickly. Found Amir in Wyzant and he has been very helpful. I can ask him questions regarding anything from analyzing certain program segment to languages' relationship with framework and libraries. He makes complex problems easy to understand. I highly recommend him!"





very good tutor
"Amir did a very good job. He is a very good tutor. He answered all of my questions and was very knowledgable. I have scheduled more sessions with him. He makes your life much easier during the development process of your website."





Amir is Amazing!!
"So I'm only 12 hours Amir and I have built a working website using multiple API's. I have learned and feel like I have a great understanding in PHP and feel like I could make my own website easy. Amir is great at explaining things and making you u sweat and these key concepts you need to know. Whether you are interested in PHP or a master I'm sure Amir can help you greatly."





He's the tutor you want to choose
"Exceeded my expectations. Amir helped me get my code up and running beautifully within a one-hour session. He's a seasoned programmer who's super helpful: explains things in laymen's terms, is naturally a patient person, and makes sure you understand before moving on. He's a gifted teacher, and I'm so happy I picked him. Couldn't ask for a better tutor. Money well-spent."





Amazing tutor
"Amir has that great ability to turn the most complicated concept to an easy information that even a five year old can understand. My first 2 hours with him were fantastic, my confidence level skyrocketed afterward. Highly recommended."





Really positive experience
"I came into the session with lots of questions and Amir was so patient in answering every one of them. He is incredibly knowledgeable and is truly dedicated to teaching and making sure you leave the session feeling more confident."





Very helpful, great with explaining!
"Amir was able to help me get my applications fully working, and he explained very clearly what needed to happen. Another great session experience!"





Very thorough, Knowlegeable and Patient
"I thought I needed a php snippet but Amir explained jQuery would be better and proceeded to create a jQuery right before my eyes. I had been trying to solve this problem for a long time and now I have a workable answer. Amir never was rushed nor did he worry about the time. He not only finished what I needed but even made suggestions to better it even more. I couldn't have asked for any better. I will definitely be using Amir again."





Smart and Dependable tutor
"Amir helped me with my project and fixed errors in my Javascript and Html code. His explanations were clear and to the point. He wastes no time and is very efficient in the way he teaches. Great tutor."





Great job, awesome knowledge
"Amir helped me through some things I have struggled with for a long time. He walked me through how the php system actually "works". I am not a programmer but work with programmers and just neve knew the flow. I was also struggling with some sql queries as well as the layout of the database which he also covered. All this in just 2 hours, set me way ahead. Thanks Amir."





Excellent and patient tutor!
"Extremely helpful and patient. Always finds the solution to a problem in the shortest amount of time and very knowledgeable in the areas of web developing, Java, and programming in general."





jQuery
"I was very please with the session. Amir is very knowledgeable with web applications such as jQuery, css, html etc. In addition, he is very efficient and fast. I would use his tutorial in the future if need it."





Great Teacher!
"Very helpful and patient. Gives you many examples to help you better understand whatever you may be learning! Very knowledgeable in his field."





The Bomb Digity!!!
"Amir cleared up everything I was fuzzy on. I won't hesitate to reach out to him again when I want help with HTML / CSS / JS. He was extremely helpful and courteous of my time and was equally patient with me being a rookie. Amir, you're amazing!"





Very helpful & Patient!
"Amir was very helpful and suggested several options I could take on each of my specific issues. He's extremely knowledgeable and was very patient with non-tech people like me. I look forward to continue to work with Amir and highly recommend him."





Very knowledgeable and helpful
"Tutor was very helpful and fast. His understanding of web design is excellent and I highly recommend him for anyone who's seeking help on professional or business project related to web design."





Excellent! This guy knows CSS
"Amir did a great job with my online tutoring. He knows CSS very well and made sure that I understood what he taught me. You will learn a lot from him. Highly recommended and a nice guy too!"





A+ Tutor!!
"Amir is the most helpful tutor/teacher I have ever had in computer science. I learned more in one hour from him than I did this entire semester from my professor. Amir is patient, respectful and can explain concepts simplistically and he will make sure you get work done efficiently. I would highly recommend him for anyone in computer science, the session is worth every dollar spent."





Understanding, extremely versed and a great teacher
"Helped me understand session variables and how they work. Showed me cool sublime navigation tools. Taught me how to implement $_GET variables and when to use them."





Thorough and persistent
"Amir helped me with a project in Java consisting of reading a text file into an array of objects consisting a of a super class and its polymorphic sub-classes. He helped me better understand object oriented programming as a whole as well as the use of ArrayList, subString, and other methods of searching a list of objects. Amir helped me achieve in a mere couple of hours what I had been struggling with for a week and stepped me through each part of the debugging process. A true life saver, I would certainly recommend him to a friend."





Great tutor!
"He walked me through some homework I had for a web design course I'm taking, and did a great job explaining all the elements I didn't understand. Highly recommend using him as a tutor, he's patient and does a great job."





Amir is the man!!!
"We've started working on a few of my school projects for this semester doing lots of php. Amir has expanded my knowledge in the matter with well explained and incredible lessons. He is very experienced in the matter and a wonderful explainer of what he knows to do best.Also, he is a patient instructor. Worth every penny!"





Very skilled and friendly tutor
"Amir helped me put together a website using html and css. Amir showed me solutions to the issues I was having. He was very knowledgable and provided great feedback. Would definitely use again."





A Hero
"I am literally speechless. You are a hero! That you so much for your help I really appreciate everything you did."





Knowledgeable tutor
"Amin is extremely knowledgeable in java and android development. His instruction is clear and organized. He goes over everything to make you understantd. I would really recommend him if you're looking for helpful tutor."





Patient, persistent and honest
"Amir helped me on a JavaScript project. He was very patient with my questions and answered each question well. He persisted regardless of the number of bugs we ran into. Also, he was upfront and honest about the frameworks he knew. I really appreciate his help. Thank you!"





Knowledgeable and patient tutor
"Amir was a great tutor who sat and understood my situation and skill set with SQL. Just the basics from 1 lesson made me learn a lot today. Very patient and willing to go step by step to make sure you're not behind."





Best Tutoring Experience
"Was having trouble with a homework assignment and Amir spent the time to help me actually understand and learn the material as opposed to just helping me complete the assignment. He is very smart and goes the extra mile to make sure I would fully grasp the material!"





Great Tutoring Lesson
"I had a great first lesson with Amir! He's very patient, and keeps checking to make sure you understand the material he explains. He also finds various methods to help convey the info he's teaching. I look forward to working with him on more lessons :-)"





Great Tutor
"Very knowledgeable and friendly guy, currently working with me on the basics of java. Has been able to answer my questions about problems I've come across in my individual studies as well as teach lessons of his own."





The smartest and nicest tutor you will ever meet. CHANGED MY LIFE FOR THE BETTER!
"Amir is an amazing tutor. I had to consult seven different computer science expert/tutors at my University before I found Amir who blew me away with his knowledge! He is very patient in breaking down all of the concepts I do not understand. HE IS THE EXPERT! If you want to learn anything computer related, consult Amir and you will have a significantly faster learning curvetd If you want to learn anything from computer engineering to graphics to software programming to artificial intelligence, this guy is the person to go to. I have become significantly more knowledgeable because of him. He has reinforced my passion for computer programming and truly truly truly cares about his students. In short, Amir is one of the best persons you will ever meet, while also being probably the most knowledgeable computer tutor you will ever find. I highly recommend him."





A Great Communicator, Extremely Patient and Personable
"Amir taught me Photoshop... i registered on wyzant at about 2:00pm, choose Amir at about 4:30; he was already teaching me at 9:00 pm. I was up and running fast."





Amir is the best!
"Amir taught me how to create links from my word press website to other places on the web, where I wanted them to go. He showed me how to embed banners, and how to get pictures to show up where I wanted them. He let me be hands on with the computer, so I could learn it and remember it better."





Very knowledgable and informative
"Amir did an awesome job helping me with a JavaScript application that I'm building. I was stuck on a particular problem and he guided me the entire way through."





Honorable to his promises, very courteous
"Amir was fantastically helpful to my final project in my Java Programming class. He helped me to finally understand classes and how inheritance played a role in the main function, as well as showing me tricks and other methods to impress my professor. Definitely go with Amir! Thank you!"





Excellent Tutor
"Amir taught me an indepth aspect of Jquery, gave me a wide variety of knowledge on the inner workings of Javascript/Jquery, he is a great teacher, and really knows his craft."





Technical and Good Communicator
"Amir helped me setup a web design project and guided me in choice of languages to accomplish the tasks. He is very technical and was able to explain concepts to me for PHP and mySquel."





Amir S. is the best help you'll find
"I just finished a session with Amir and it is clear that Amir is friendly, knowledgeable, but most importantly very competent. I had a series of issues regarding PHP, JSON, and ajax and it was clear that a lot of my scripts were poorly written with a lot of logic running into dead end because of bad design. Amir was effective in pointing out in detail all the mistakes that I made but more importantly showed me very clearly what I should have done so that I can improve and get properly working filestd From my time as Amir as my tutor, I've learned a whole lot in such a short duration and would be very pleased to hire him again. Thanks a lot Amir."





Very knowledgeable and helpful tutor
"I did some PHP lessons with Amir. He teaches coding, not just by explaining them, but also by doing examples with you. His teaching style is great. He has vast PHP knowledge and would not hesitate to share his knowledge with his students. His lessons are to the point and as promised he finishes within the time he initially committed for. Towards the end of the lesson, he made some great recommendations of how I can further enhance programming skills. He is someone who is there to help you, not just to make money from you. It was really a pleasure working with him and I am really satisfied with this experience. You can't go wrong, if you have him as your tutor!"





Visual Basic Programming
"Amir was very patient and persistent in getting me understand the subject matter that was addressed. He expressed true dedication, will and determination in assisting me as much possible. His personally and attitude was my favorite attribute of value. I would personally recommend Amir S. for tutor of the world. Highly considered! Thanks Amir."





Awesome Instructor!!
"I have had all but great experiences with Amir. He is teaching me php and helping me on my current projects. I will continue my sessions and HIGHLY recommend him. He has integrity which is extremely important to me and he actually cares about his students!!!"





Quick Response, Patient, Knowledgeable.
"Learned about Joining tables in SQL, and creating a successful query. Amir it is very patient, and knowledgeable. I did liked the remote class as well. He doesn't want you to lose lots of time, go directly to what help you need in order to maximize the time. Thanks Amir."





OUTSTANDING, knowledgeable tutor! Great service!
"He taught me programming. This guy knows JS, HTML, CSS and more. He is patient, measured and absolutely dedicated to providing the best service possible; he treats you like a corporation would treat a big client. He makes sure your objectives have been reached. Wholeheartedly recommend him!"





Knowledgable and patient tutor
"Amir has been teaching me java, helping me prepare for my classes next year. I told him that I learn best through practice, and so he structured the lesson plans so that I get to solve a lot of problems on the topics we cover."





Concise and knowledgeable
"Amir and I went through WP and setup my website, then to FB and completed an ad. He is patient, well spoken and has broad understanding of design and implementation. I highly recommend. Thank you Amir !"





Very Clear and Insightful
"Amir is helping me strengthen my MS Excel skills. He was very clear and personable, while being very professional. Even though he is an expert, Amir didn't move too fast and was able to intuit my questions even before I asked them. I highly recommend Amir as a tutor and I look forward to working with him in the future."





Thoughtful tutor with Indepth knowledge
"Amir is a very organized and insightful tutor. I'm learning more about Javascript and front-end development for work. Amir came up with a comprehensive plan of study, including books to read. He uses his real world and academic expertise to help me understand the more pragmatic side of computer science."





Extremely knowledgeable and smart!
"Amir is extremely knowledgeable, smart, and patient! He concerned of students understanding and he understand questions in the right target. He helped me to implement an SQL injection attack lap using a prebuilt Ubuntu image on a virtual machine. I asked 9 programmers to help me but no one could! Amir grasped my problem quickly. It toke me 3 weeks to understand it, but Amir helped me to work through that problem step by step and did it only in two hours. I am glad that I have found such expert tutor!"





Knowledgeable and patient tutor
"Amir helped me with a project using Firebase and moment.js. He was extremely helpful and kind. He clearly knows what he is doing. I'm looking forward to learning more from him."





Great Tutor
"Amir was very helpful. My JavaScript professor isn't the best this semester and he taught me more in 90 minutes than she has all semester. I appreciate how he really makes sure you understand before moving onto the next step. Learning something like Javascript is not easy and the way he explains things and relates them to the real world makes it easier to understand."





Excellent instructor
"Amir helped me with an advanced PHP project, and stepped me through a variety of options to achieve the project goal. His explanation of the advanced functions was clear. This also included some advanced MySQL as well."





Very knowledgeable and easy to understand!
"This was my first session with Amir and I learned so much! He has very good with communication skills and makes the environment comfortable to ask any question. In our session we went over PHP, javascript, and SQL server. I was amazed at his knowledge and skill level. I learned so much. I can't wait until our next session. If you are wondering if you should try him as a tutor, my advive is a resounding, "PLEASE DO!""





Very Knowledgeable Tutor
"Amir was a excellent tutor. He taught and explained the information so that I could understand it. He was very knowledgeable of PHP. Any questions that I had he was able to explain. I would use him again."





Amazing Web Dev Tutor
"I had my first session with Amir today and I can honestly say I learned and retained more than an entire week of course work in one hour with him. Amir was able to answer all of my questions and even show me multiple different ways of solving my problems. He clearly knows this stuff inside and out. I am definitely going to be booking Amir for helping me with all of my web development courses moving forward."





Awesome tutor!
"Amir helped me understand how to connect to a database using PHP. He was patient throughout the process and was able to help me develop an SQL query to present desired data based on user-provided input."





Great Lesson
"Amir was very helpful on walking me through my web development project. He explained everything and is very knowledgeable. I would definitely recommend him if you need a tutor in HTML. I had two previous tutors before Amir and I can definitely say he will be my only tutor for web development from now on! Do not hesitate book him!!"





Amir completely rocks!!
"By far the best tutoring session I have ever had on this site, hands down! Amir explained php and javascript to me so that i feel totally confident now in how they work together. He was patient enough to spend over 3 hours with me showing me the ropes. I cannot stress enough how excellent he is! Clear and knowledgeable and a pleasure to learn from!"





Great Tutor!
"Amir is a great tutor. I needed to create a responsive website using sass and Amir spent 3 hours helping me through it. He explains everything so well and makes sure all your questions are answered."





Knowledgeable, patient and helpful tutor
"Amir has been excellent. He is very knowledgeable, professional and hard-working. He is right on time, knows how to trouble shoot problems, and makes himself available to meet the student's needs. He has our highest recommendation."





Amir = Outstanding!
"Extremely knowledgeable, sees big picture not just a "techie", can put things in layman's terms for a WordPress total novice (me). More projects to come, Amir, thanks again."





Amazing Tutor
"Amir is a natural teacher with extreme competence and an innate ability to connect with students regardless of your level of experience. He really helped me understand the different editing tools and in a matter of a single lesson I felt more comfortable with Wordpress. He is great!"





Absolutely Fabulous
"As always, Amir was able to solve every problem, teach me every topic I requested. He is phenomenal, and I will continue to meet with him until I'm able to complete this programming completely on my own."





Amir is absolutely amazing!
"Amir successfully walked me through an issue I was having with an application. He was extremely patient with me. I could not have fixed this on my own and he taught me some new development tricks for debugging. Priceless!"





Very knowledge and patient.
"I was having some trouble on a project that I am working on in my Web Programming II class using HTML and PHP. Amir was extremely knowledge and was able to help work through my code and find efficient ways of solving my issues. I try to make my code easy to read and clean and he helped with that ALOT. I am somewhat of a beginner/intermediate in coding. I understand enough to get by but I am pretty iffy when it comes to the logical of getting my code to do what I want it to do. Amir helped me every step of the way and went above and beyond. He really cares about teaching and the satisfaction of his students. Best tutor I've ever had. I will definitely take another session with him! If could give him more than 5 stars, I would."





The tutor Hero
"I was having problems on AWS website. Amir saved the day by helping me understand what I was doing wrong. He took a load off my shoulders. He can consider me as one of his students now."





Great tutor!
"Super experienced and informative teacher as usual! I learned a lot HTML, CSS, and JS. in each lesson! 🙂 Amir is always willing to help me clarify what I was struggled with. Thanks!!"





well explained teacher.
"Amir broke it down for me in the level of where I'm at currently, and up it up few more steps higher. I have a better understanding and some clarity now. Thank you Amir!! ????"





Schedule Now
Subjects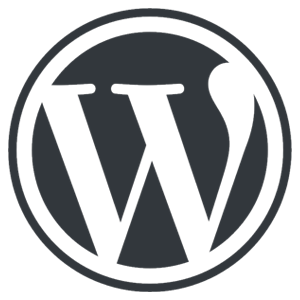 WordPress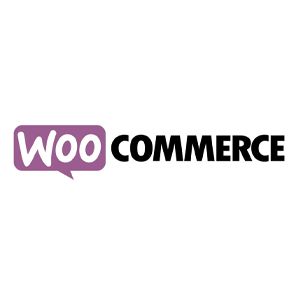 Woo Commerce
Shopify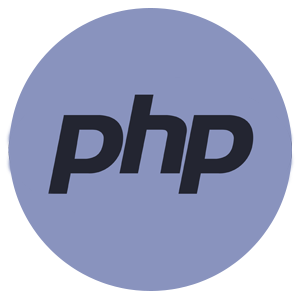 PHP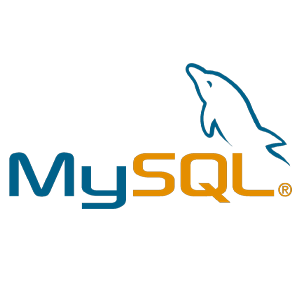 MySQL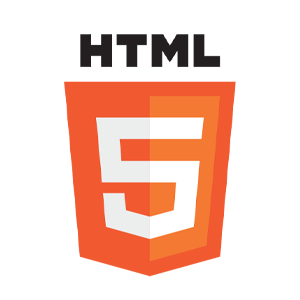 HTML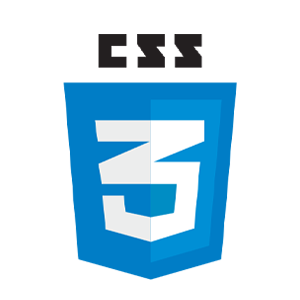 CSS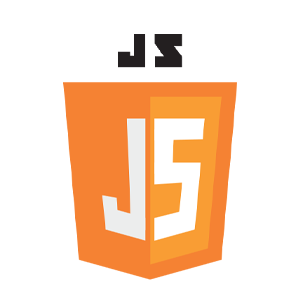 Javascript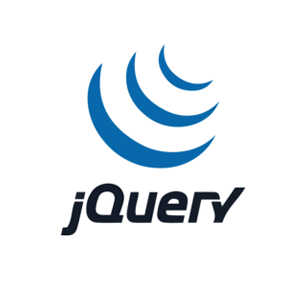 jQuery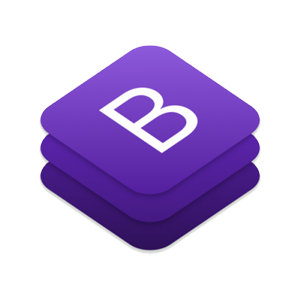 Bootstrap